HOW TO ENROLL HOW TO ENROLL HOME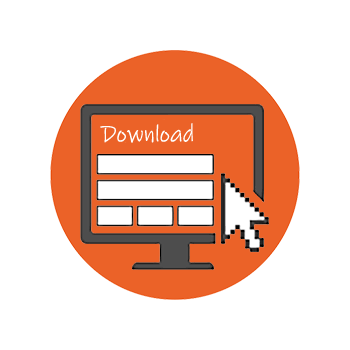 CONCURRENT ENROLLMENT FORM
If your home school is not one of our partner schools, take the form to your home school counselor in order to ensure the credit can be transferred to your home school. Access the form here.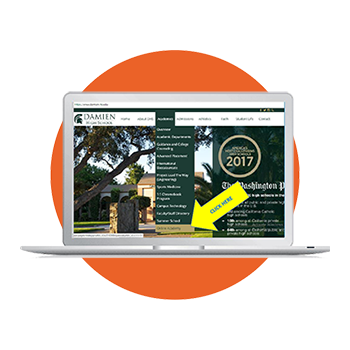 YOUR SCHOOL ONLINE ACADEMY
Access the Course Finder here.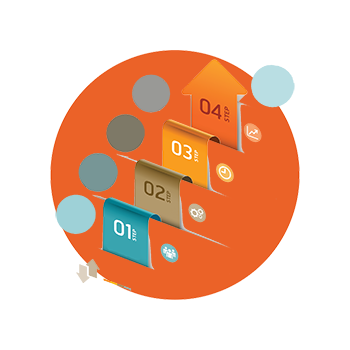 KEEP ON PACE
If a student falls behind or is not performing well in the course, we will contact the student/parent by phone/email to remind them to stay on track. The teacher and the school administration may also be notified to help intervene and assist the student.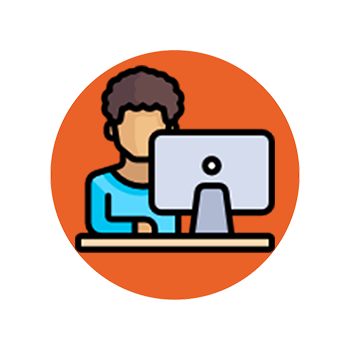 GET COUNSELOR SIGNATURE
Review the form with your home school counselor. Your school counselor will need to select the school to issue the credit, and sign the form.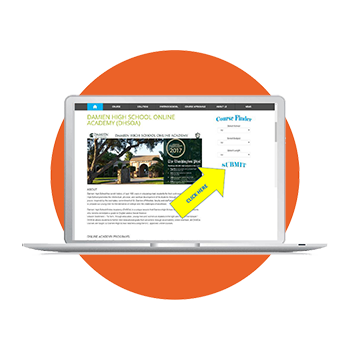 ENROLL IN A COURSE
Use the course finder or the list of the courses to find the course(s) you would like to enroll in. Then follow the instructions to register for the course(s).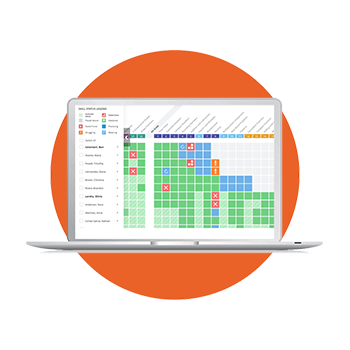 WEEKLY PROGRESS REPORT
In order to assist the student to complete the online course successfully, parents will have access to their child's progress by a weekly progress report or direct sign-in to the course platform.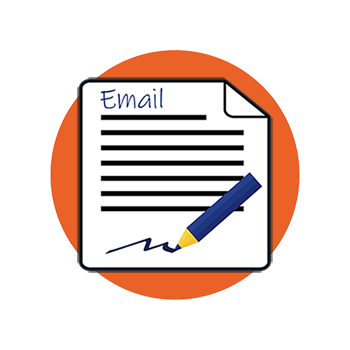 EMAIL BACK THE SIGNED FORM
Please email a photocopy of the signed Concurrent Enrollment Form to support@MyOnlineAcademy.com. A Registration Code will then be sent by email.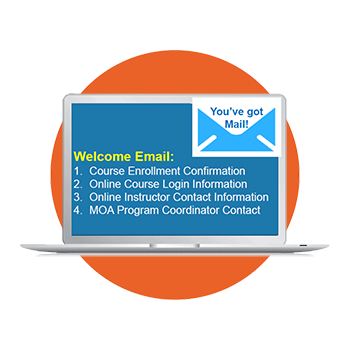 WELCOME EMAIL
You will receive a welcome email for your course enrollment in 24 hours. A brief orientation is provided along with tips on how to succeed as an online learner.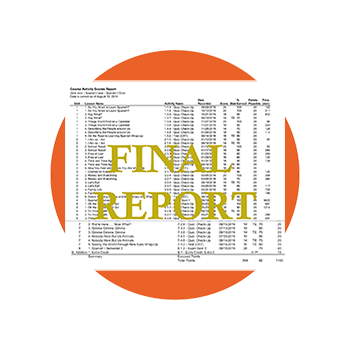 FINAL GRADE/TRANSCRIPT
Upon completion of a course, a transcript and a recommended grade will be sent to the school registrar's office for final approval of credit. The student can take the transcript to their home school counselor to have the course credit recorded.