SYSTEM REQUIREMENTS SYSTEM REQUIREMENTS HOME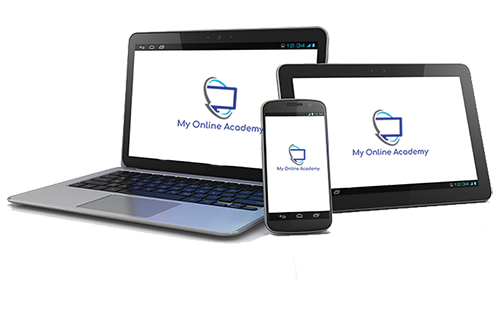 This System Requirements describe the network and hardware configurations recommended or needed to work with My Online Academy Online Courses based on the solution and the device being used.
SYSTEM REQUIREMENTS
WEB BROWSER
Before beginning a course, successful students have access to the following resources:
• Edge (latest)
• Internet Explorer 11
• Chrome (latest)
• Firefox (latest)
• Safari (latest)

TABLET BROWSER
• OS: Andriod / iOS
• Browser: Chrome / Safari
• Version: latest

PLUG-INS
• Adobe Flash
• Java
• Office compatible software

POP-UP BLOCKERS
Explanation
My Online Academy Online Courses are licensed from several major digital publishers in United States. Digital publishers use pop-up windows for various learner and educator functions. In order to use the system and run lessons properly you must disable your pop-up blocker(s) or allow pop-ups from the digital publisher courses.
With pop-up blockers enabled you may experience several issues. Some of the most common are listed below:
• Offline Activities do not display • Reading passages do not appear when the Show Reading Passage button is clicked
• Reports do not launch
• Time-on-task for certain lessons do not report correctly for Learners
• You experience "The webpage you are viewing is trying to close the window" message
• You experience "Please turn off pop-up blocker for this site permanently" message
• You cannot login when entering correct credentials
• Progress does not get recorded / updated when learners exit a lesson or test
• Assessment passages do not show up
• Unable to launch lesson
• You experience "Please wait... Click here when your lesson or test is complete"

Resolution
Below are links to instructions on how to disable common pop-up blockers:
Microsoft Edge
Internet Explorer pop-up blocker
Safari and Firefox on Mac Pop-up Blocker
Firefox pop-up blocker
Google Chrome pop-up blocker
Google Toolbar pop up blocker
COURSE FINDER
GRADE
SCHOOL
SUBJECT
LENGTH